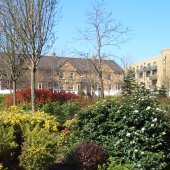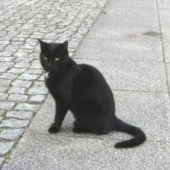 Information
Millennium Quay Services
For: Estate Management, Contractor Enquiries, Cleaning, Gardening, Sweeping, Window Cleaning, Fault Reports, Keys and Fobs, Parking, Bins/Rubbish, Crime Reports
Email: thelodge@mquays.com
Phone: 020 3982 4325
Hours: We are not currently able to accept personal callers at the Lodge because of Coronavirus restrictions. Our current hours are Monday to Friday 10am - 4pm. Outside these times the phone system has options to either leave a message for the Lodge or report an emergency.
Rendall & Rittner
For: Legal Enquiries, Accounts, Service Charges, Ground Rent
Phone: 020 7702 0701
Address: Rendall & Rittner, 340 Deansgate, Manchester, M3 4LY
Neighbourhood Watch
To achieve our MQ Neighbourhood Watch objective of making "MQ a crime-free environment where everyone looks out for everyone else" we need more of the people who live here to play their part in making life difficult for criminals.
We would also like more residents to join our successful and active Neighbourhood Watch scheme. It is not enough for the police alone to fight crime. Reducing the risk and fear of crime is a joint task for our police and the MQ community working together.
Keep up to date with what's going on at MQ and be advised of anything to look out for. Contact us now.
Email: nwatch@mqra.co.uk
Police Contacts
Always, if you see a crime taking place call 999
To report anything suspicious call the local police on 0300 123 1212
West Greenwich Safer Neighbourhood Team (WGSNT)
Patrol: 020 8649 356
The WGSNT is not an emergency service and frequently you will be asked to leave a message. Any incident however small should be reported to the WGSNT as it helps them build up a priority profile for their patrols. Messages can also be emailed to WestGreenwich.SNT@met.police.uk
MQ has a good relationship with the Police and we do get a reasonable share of attention from the car patrols and from the WGSNT.
Millennium Quay Web Sites
Parking
From 17 December 2018 a new parking enforcement scheme was introduced to deal with the substantial increase in parking from non-residents.
Residents' vehicles should clearly display a permit visible from the front windscreen at all times. If you do not have one use the link below or contact the Lodge to obtain one.
ALL visitors to houses, flats or shops must clearly display a visitor's permit hanger visible from the front windscreen with the code facing forwards. Each property is issued with two which should be collected from the Lodge so you have them for when visitors arrive as they cannot be issued out of normal working hours.
Couriers, delivery companies or contractors in obviously marked commercial vehicles do not need to display a permit. However commercial vehicles may not be parked at MQ long term.
ANY other vehicle not displaying a valid permit will be issued with a parking charge notice. Please read the full rules carefully at the link below.
Millennium Quay Parking Rules: click here
ANPR System: click here
Request parking permit: click here
Request visitors permit: click here
Streetcar
There is now a Streetcar located at MQ on the corner between Greenfell and Corbidge.
More Information: click here
Register at: www.streetcar.com
Furniture, large electrical items & garden waste removal
If you need to dispose of any of these please DO NOT put them in the bin stores. The Refuse collectors will leave them and the Estate will have to pay for removal with the cost being passed on to all residents. Please phone the council on 020 8921 4661 to arrange a collection.
Registered Offices
Millennium Quay Services
M Q SERVICES (UK) LTD
Samples Farm
Ashfield Green
Wickhambrook
Newmarket
Suffolk
CB8 8UZ
Company number 05430157
Correspondance Address
MQ Services UK Ltd
PO Box 51630
London
SE8 3WE
Millennium Quay Residents Association
MILLENNIUM QUAY RESIDENTS ASSOCIATION LIMITED
c/o Rendall And Rittner Limited
13B St George Wharf
London
SW8 2LE
Company number 03752961