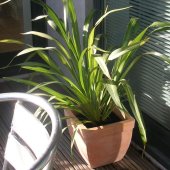 Resident Parking
From 17 December 2018 a new parking enforcement scheme will be introduced to deal with the substantial increase in parking from non-residents. Letters will be sent to all properties and owners explaining the new rules.
Existing residents' permits continue to be valid and must be displayed. If you do not have one use the form below or contact the Lodge to obtain one. Allow two working days for receipt.
ALL visitors to houses, flats or shops must clearly display a new type of visitor's permit hanger. Please visit the Lodge after 3 December 2018 to collect two permits so you have them for when visitors arrive as permits cannot be issued out of normal working hours. If additional visitor's permits are required use the form here. Allow two working days for receipt.
ANY vehicle parked without displaying a valid permit after 17 December 2018 will be issued with a parking charge notice so please read the full rules carefully.